Earlier this month I visited the HTNG 2016 North American Conference, where attendees learned about the latest on hotel technology. It was exciting to see how technologies of the future are integrating into various areas of the hospitality industry, including advanced door lock systems, hotel management and guest experience solutions. But my main interest was on the future of hotel communications.
The move to IP is already happening
I had the opportunity to hear hoteliers, service providers and solution partners express their views on how they see this area developing. Hotel communications, primarily telephony today, is shifting to IP with obsolete PBX systems being replaced with IP solutions, either on-premises or on a hosted platform in the cloud. This change is not just a question of upgrading the infrastructure; it also enables the addition of advanced services and applications to the traditional basic calling service.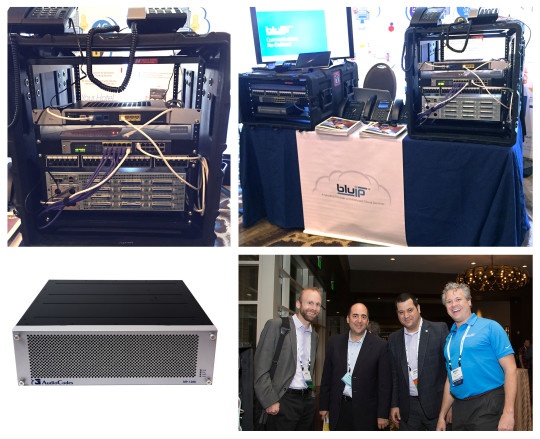 During my discussions, I heard about several different approaches: some hotel brands are looking to minimize their on-premises deployment and move to a hosted communication solution (or hosted PBX) while others are more hesitant to adopt cloud solutions and prefer to replace their aging equipment with new IP-based solutions, installed locally.
What about analog room phones?
When you speak to managers from leading chains such as Marriott, Hyatt and Intercontinental, there is one thing, however, that they all agree on – there is no sense in replacing existing analog room phones with new IP phones. Those I spoke to are all looking to integrate their analog phones into the new communications platform.
Hoteliers mentioned to me that they are planning to keep at least 95% of the analog phones they have already deployed. AudioCodes recently published an infographic and application note that give some insight into the technical and economic thinking behind such a decision.
AudioCodes solutions at HTNG
We presented our One Voice for hospitality solutions at HTNG in conjunction with BluIP, a service provider that recently announced that it has selected and certified AudioCodes new high-density analog gateway, the MediaPack 1288 as part of its hosted communications platform for hotels. The MediaPack 1288 is an ideal device to enable the migration of legacy hotel communications systems to hosted PBX platforms since it enables hundreds of analog room phones to be connected, via the existing copper infrastructure, to the new IP-based communications solution, whether hosted or on-premises, thus reducing the costs involved in such a change.
In addition to analog gateways, our solution for hospitality includes the AudioCodes Mediant 500 platform that provides survivability and resiliency, as well as our high definition IP phones for hotel staff.
What is clear from my visit to the HTNG event is that as much as the industry is pushing towards all-IP solutions in hotels (and similar verticals such as education and healthcare), the old analog room phones are here to stay. AudioCodes has the offering to make the analog devices part of the hotel communications future.