As we approach the holiday season and prepare to welcome a new decade and bright future, it's a good time to look back on 2019. The below is just a brief overview of a few selected highlights from this past year. 2019 has seen AudioCodes launch new, exciting solutions, and further enhance the company's capability to support digital transformation initiatives spanning public cloud, unified communications, and enterprise collaboration.
AudioCodes has embraced digital transformation focusing on cloud-native deployments of the company's Mediant SBC offering. The SBC Mediant VE is already available on both Microsoft Azure and AWS marketplaces, with other product lines expected to follow suit throughout 2020.
Powered by the Voice.AI engine, our new Meeting Insights solution addresses a growing pain and enterprise challenge to deliver on the promise of continuous productivity as part of the company's Room Experience (RX) Suite.
This year also represents a tipping point for the adoption of the Software-Defined Voice Network (SDvN) framework, which has been praised as a welcome contribution to the SDx "Software Defined Everything" trend.
Enhancing AudioCodes already robust management solutions, NEC has partnered with us to deliver a joint data / voice layer monitoring solution, enabling combined quality monitoring across voice and data layers under one pane of glass.
Our Accelerate events in Las Vegas and Tel Aviv were a resounding success, attracting over 300 customers and partners from EMEA, the Americas, and APAC regions combined. We also participated in some of the largest public events to showcase our growing portfolio of solutions, including Microsoft Ignite Florida, Microsoft Ignite The Tour 2019-2020, Chatbot Summit (Israel & Berlin), Genesys G-Summit, India Mobile Congress, UC EXPO 2019, Futurecom, Zoomtopia and Enterprise Connect.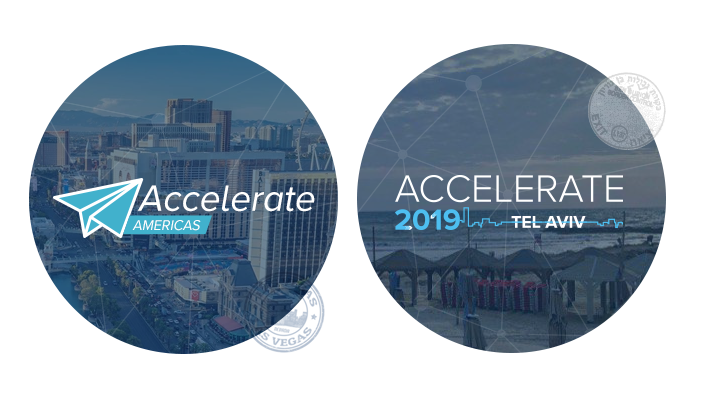 We also received compelling feedback from over 700 valued customers and partners who responded to our State of Communications Survey. We asked participants to contrast their perception of the market in 2019 with where it's headed in 2023. When addressing UC deployment models, nearly half (45.87%) favored Hybrid, while most agreed (53.57%) that SaaS will dominate the future of deployment models.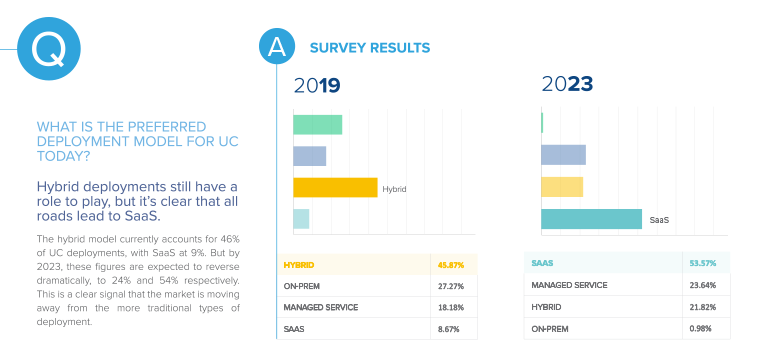 AudioCodes' commitment to excellence and innovation continues to deliver the industry's leading VoIP networking solutions, echoed by several partnerships and strategic customer wins alongside established market leaders including Microsoft, Amazon, NEC, Dolby, Delta Electronics, NTT Taiwan, and Genesys (to name just a handful).
As our blog initiative takes a short break over the holiday season, we are preparing to make 2020 even better than 2019. We wish our readers a very merry and happy winter holiday as we all take some much needed time to enjoy the last two weeks of the teens and welcome the beginning of a new decade!